---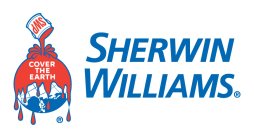 Looking to transform a room in your home? Sherwin-Williams can help! Sherwin-Williams will provide you with everything you need for interior or exterior painting or wood staining. Not only do they provide the paint, but they also have all the supplies you need. Their expert staff will provide you with knowledgeable advice to help you get the look you are going for! For more information call 585-924-2640.
Hours of operation:
Sunday: 10:00 a.m. - 6:00 p.m.
Monday - Friday: 7:00 a.m. - 7:00 p.m.
Saturday: 8:00 a.m. - 6:00 p.m.
---